Dashboard Interface for VR Therapy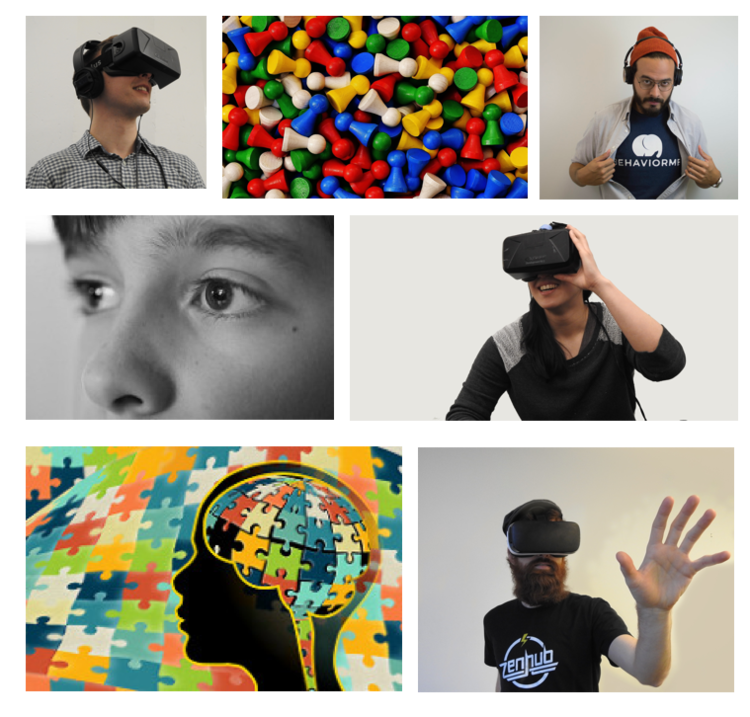 Project Overview
This project was part of a 12-week User Experience Design Immersive Program at General Assembly.
My Role: UX Design, Research, Usability Testing, Presentation
Timeline: 2.5 weeks
Teammate: Jon Michael Hanna
Platform: Desktop Application
Tools: Sketch, InVision, Zoom, Trello
Client: BehaviorMe
BehaviorMe is a startup developing immersive virtual reality simulations for behavioral specialists to treat their clients more effectively and efficiently. The VR simulations will give practitioners the opportunity to teach basic life skills to individuals with Autism Spectrum Disorder and developmental disabilities in a new innovative way.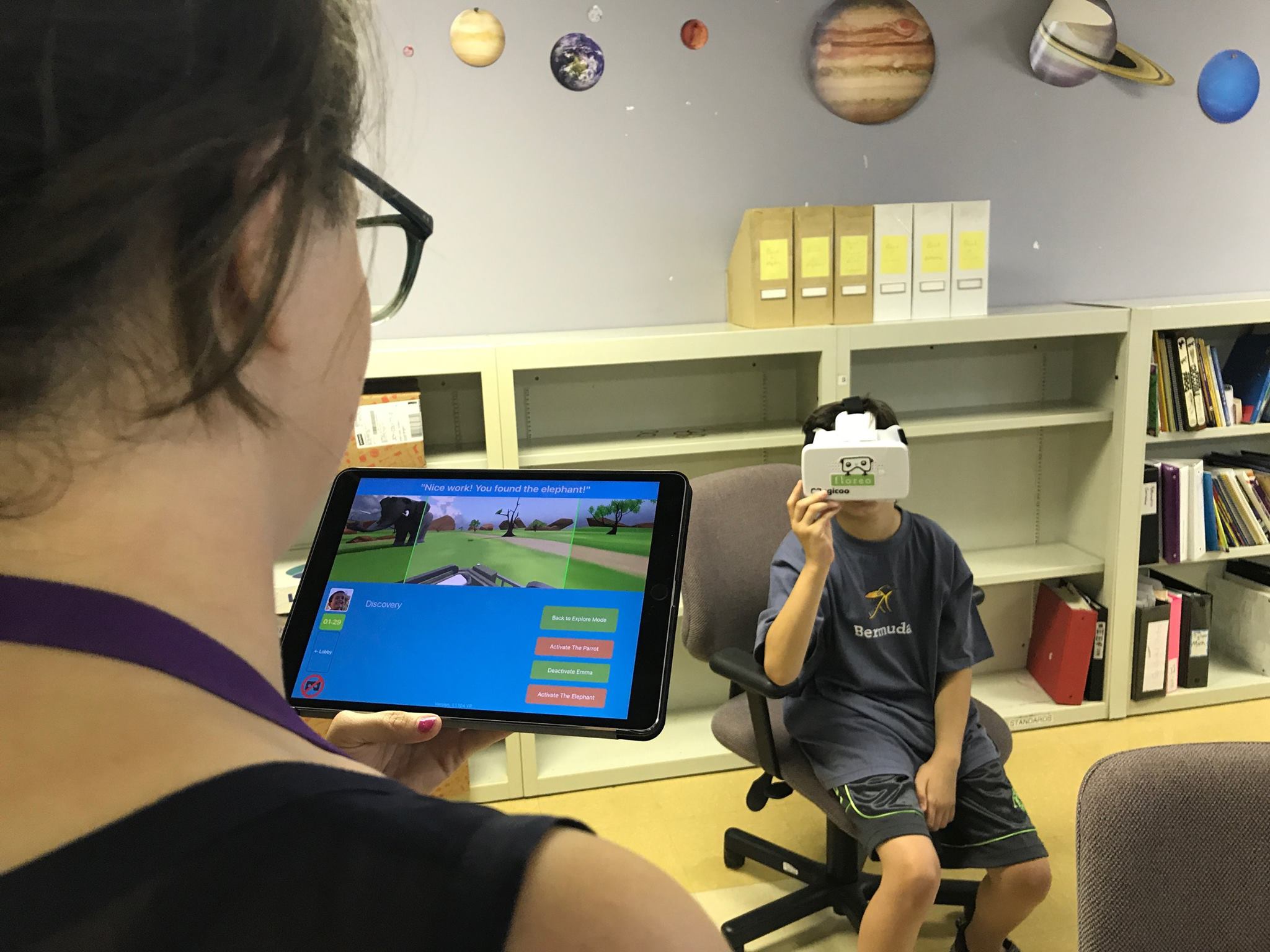 The Challenge
BehaviorMe had developed the virtual reality simulation tool to address clinical challenges for Behavioral Therapists working with ASD patients. Our task was to create a desktop interface for clinicians to use this technology with a patient. The concept of this project was immense and abstract, and it required that we conduct research by immersing ourselves into the world of the end user in order to understand their needs.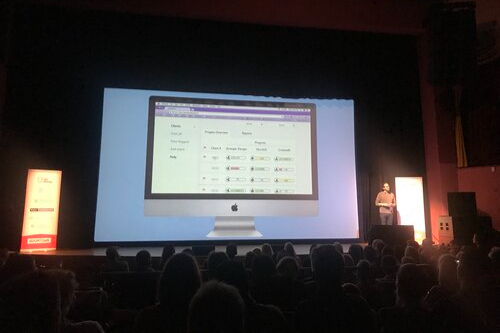 The Solution
We used tools such as Sketch and InVision to create a clickable prototype deliverable. Our clinician dashboard created a way for clinicians to control conditions for VR sessions, monitor patients progress, take and share notes, and review data for various stakeholders. The final high fidelity mockups provided a tremendous value to the final product and were implemented by BehaviorMe and included as part of their final presentation at Boomtown Accelerator Demo Day.
User Research
We began our research by interviewing behavioral professionals in order to understand their workflow as well as how data was collected and communicated. Due to privacy constraints, we were not able to observe a session with an actual patient. Our solution was to conduct a roleplay workshop with behavior health professionals. We took them through various scenarios which uncovered additional insights into workflow and methods.
Our research challenged our initial assumptions. We learned that the role of behavior analyst not only challenging but very fast-paced and involved. Notes are taken to inform future sessions, and the various stakeholders included parents, supervisors, other therapists, and insurance companies. Qualitative and quantitative data needs to be collected.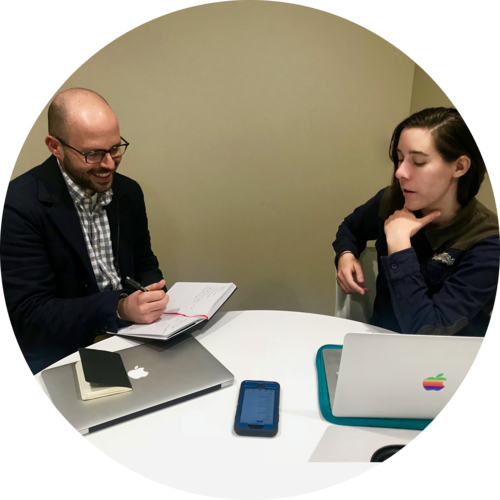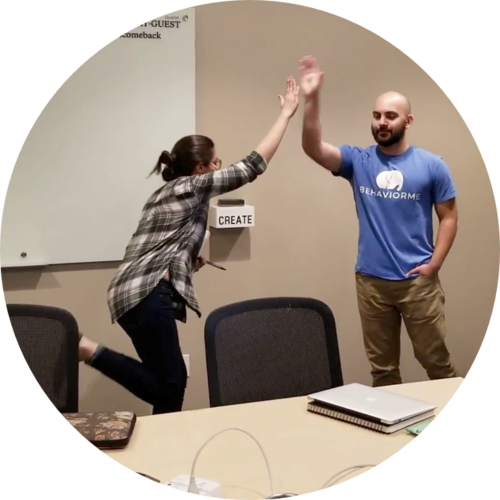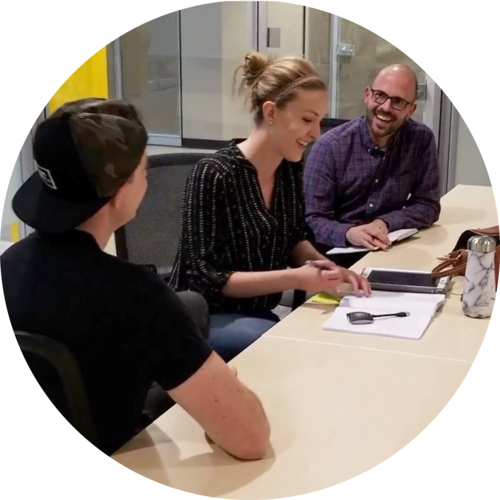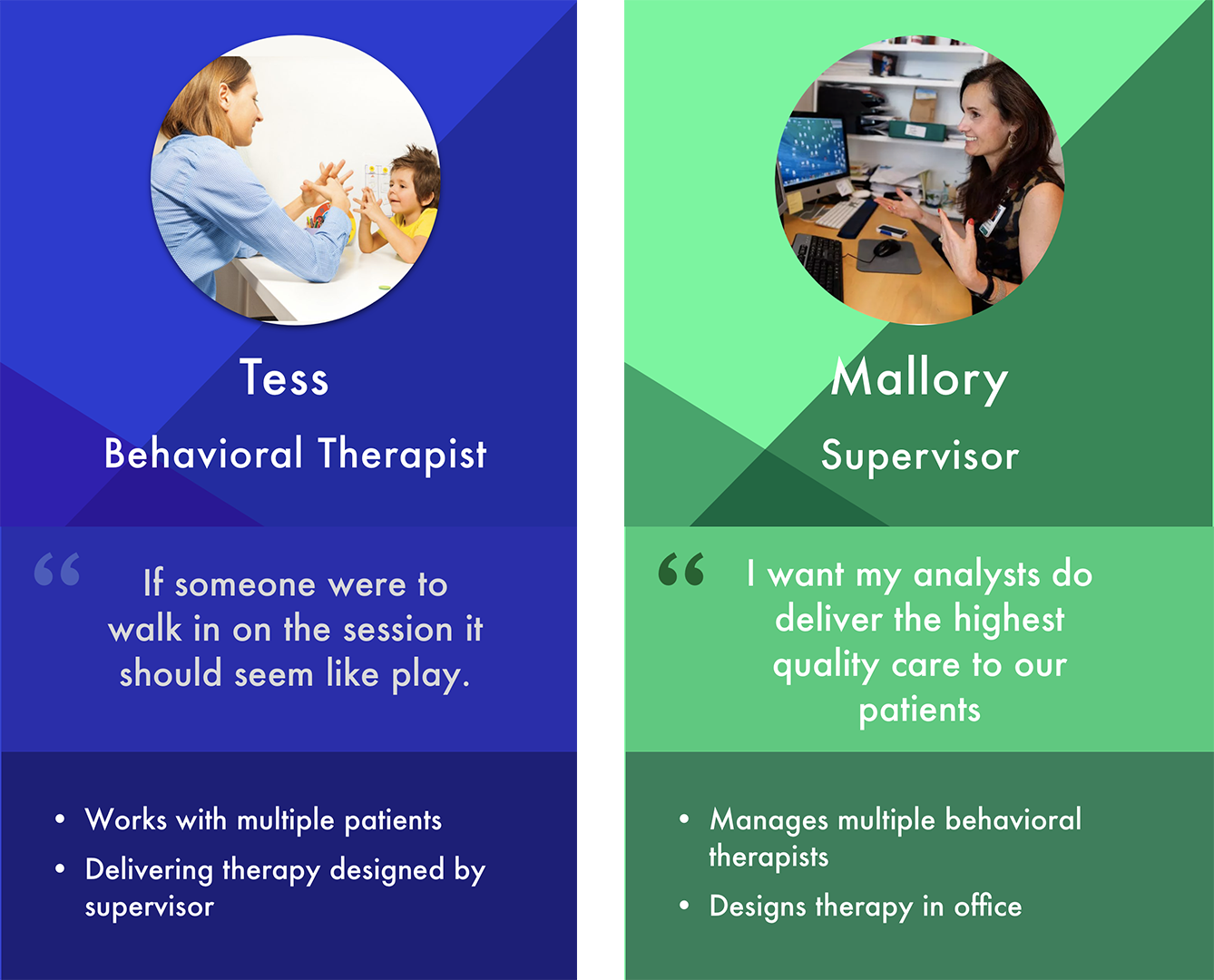 Persona Development
Based on the insights we gathered from user research, we created personas to help guide our design decisions and ensure that different users needs were met.
We learned that clinicians were in large part delivering therapy designed by the supervisor. Therefore, uses for the behavioral therapist would be different than that of the supervisor.
User Flow
After all of our research, we began to understand how behavioral therapists worked in their current roles. We moved to tackling the challenge of creating an interface that could be integrated into each persona's workflow and would address their individual needs. After reviewing interview notes and through feature prioritization, we concluded that the MVP (Most Viable Product) would include the screens and features that would be most helpful to the users we interviewed.
Our MVP features would include:
Clinician dashboard to monitor progress of multiple patients

Conditions setting screen with ability to control VR stimuli

Live view screen to oversee the simulation

Ability to quickly take and share notes

Data collection screen
Sketching & Wireframing
We created initial sketches of screens that would include these features. We explored ways to communicate information as quickly and neatly as possible. We wanted to make sure it was extremely easy to navigate, so we used large iconography and buttons.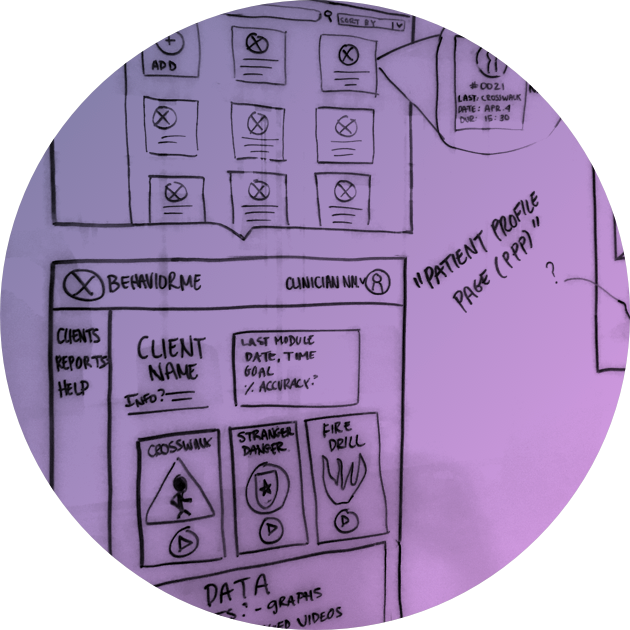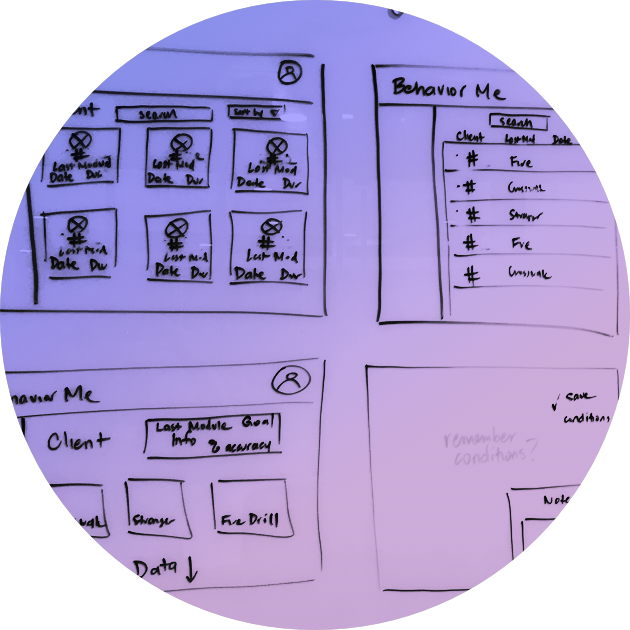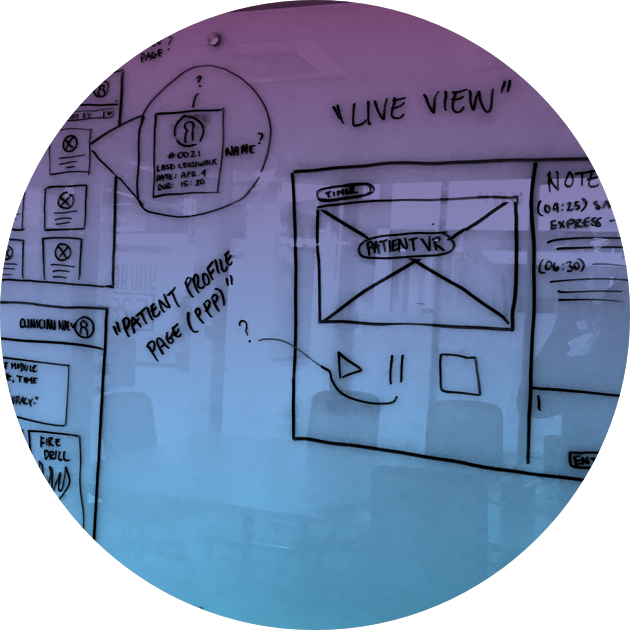 Our initial dashboard featured large patient profile icons with names and pictures, however we realized HIPPA constraints would not allow this. We also found through our interviews that a progress bar would be important to quickly see where the patient was struggling and were the therapist should focus their time in future sessions.
Using Sketch and InVision we created a clickable wireframe prototype ready for user testing. The focus of the UI was to make navigation as quick and easy as possible which was achieved using large buttons and iconography.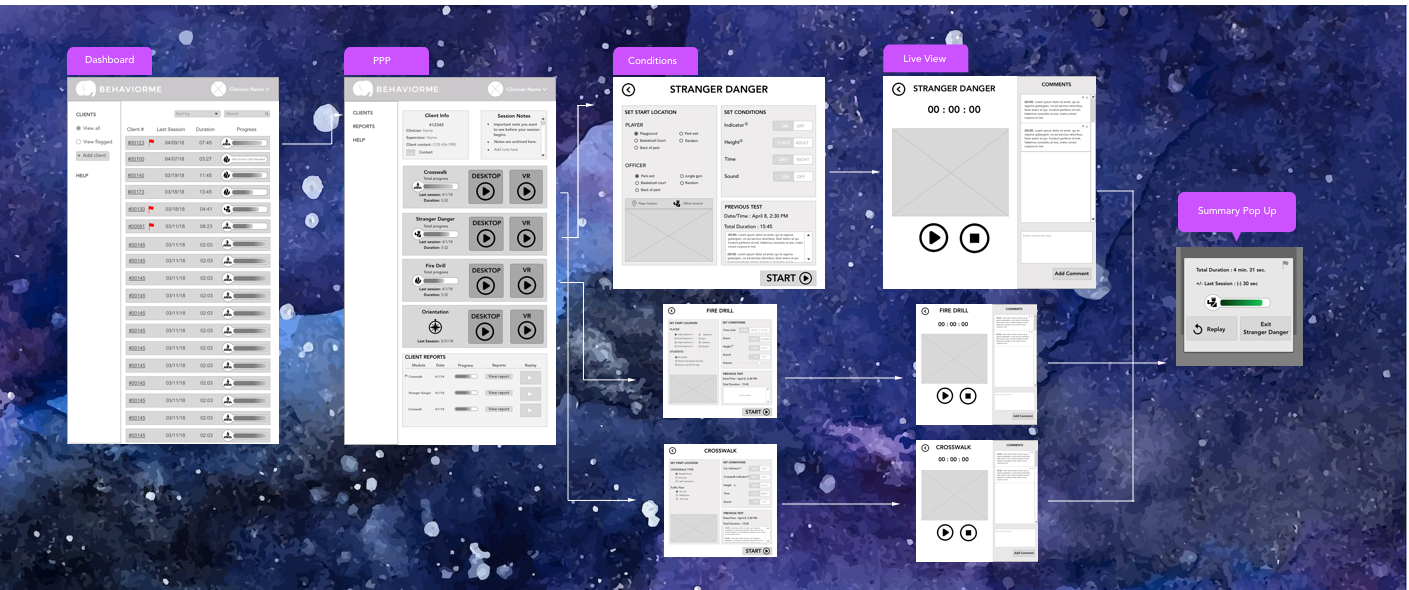 Usability Testing
We conducted usability testing and created scenarios and tasks for our test users to complete. After multiple rounds of usability testing, we made several changes based on feedback.
Clickable progress bars - Many users attempted to click on the progress bar icons. We linked the progress bars directly to that module for easier, quicker access.

Coach marks - We found that many users were confused by some vague terminology on the conditions screens. We introduced coach marks that would help users understand what the some of the conditions controlled.

Flagging system - Our designs included a feature to "flag" important notes during a session. We also included the ability to "flag" an instance and a session. This was found to be confusing to the user and also diminished the importance so we scaled back this feature.
Dashboard Page
The dashboard gives the clinician a quick overview of multiple patients. Visual indicators such as the progress bar and flags show where a particular patient is struggling. This info will help guide the clinician before starting a session. The supervisor can also see when a patient is struggling, and adjust the behavioral plans when additional attention is needed.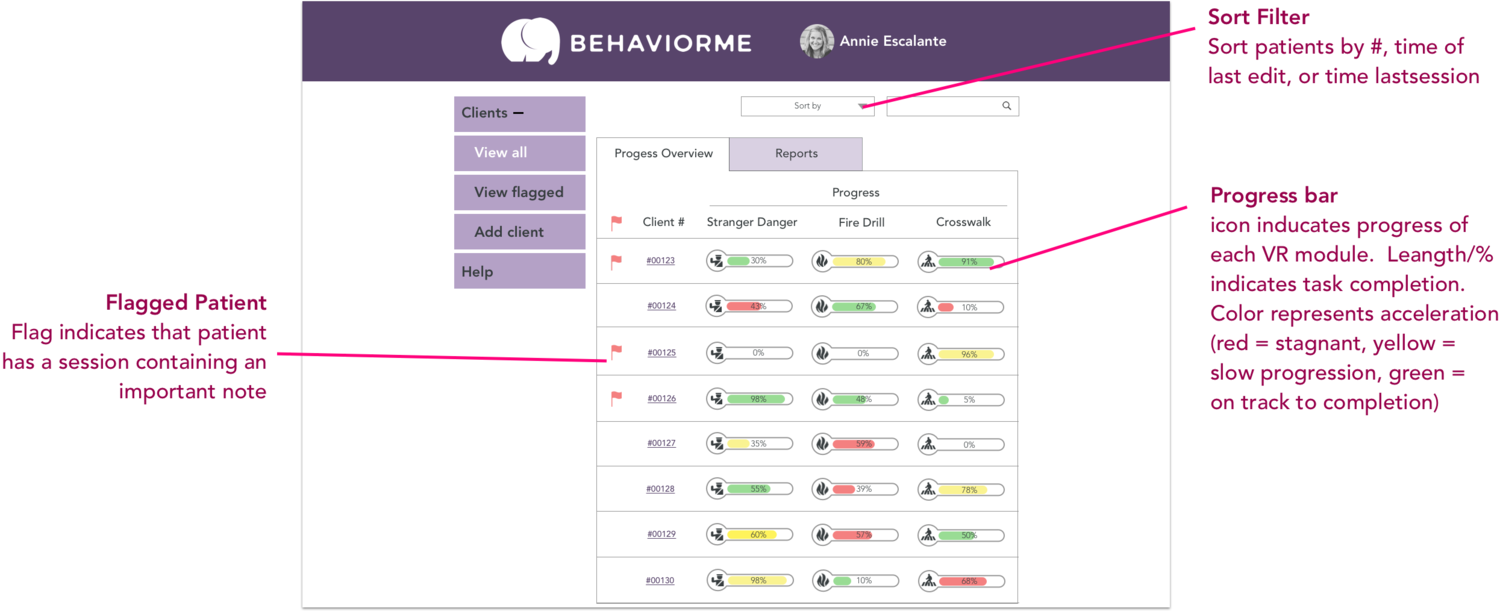 Patient Profile Page
The Patient Profile Pages is a deep-dive into the progress and history of a given patient. The "Client Info" area gives brief info compliant with HIPPA. The "Quick Notes" section was designed to mimic the use of post-its notes which we saw were often used in our user research. The quick notes capture general notes/reminders about a patient before the clinician starts the session. The module area gives a quick overview of the last session date and the time in the session. There is an option to launch a VR or desktop module. We did this because we found in our interviews that patients with sensitivity issues would likely not be able to use the VR goggles. The clinician or supervisor can toggle to the reports tab where they can review and share the collected data.

Conditions Page
Before the clinician enters the module, they are able to adjust the stimuli that the patient will encounter in the VR simulation. Each module has different conditions to toggle as well as different starting locations. When conditions or player location is toggled the changes appear on the birds eye view map. Scrolling down reveals the notes from the last time the particular patient conducted this module.

Live View Screen
In the "Live View Screen," the clinician can begin the simulation and then follow along with the patient in the mirrored screen. The clinician can collect qualitative notes which are time-stamped. Subsequently, they can also flag the notes based on level of importance.

Replay Screen
The replay function is a way for a clinician or supervisor to review data and session progress. Notes taken in the session would be saved, and times when a note was taken would correlate to a time stamp in the replay screen to facilitate jumping to important sections. This was an important time-saver for supervisors in particular.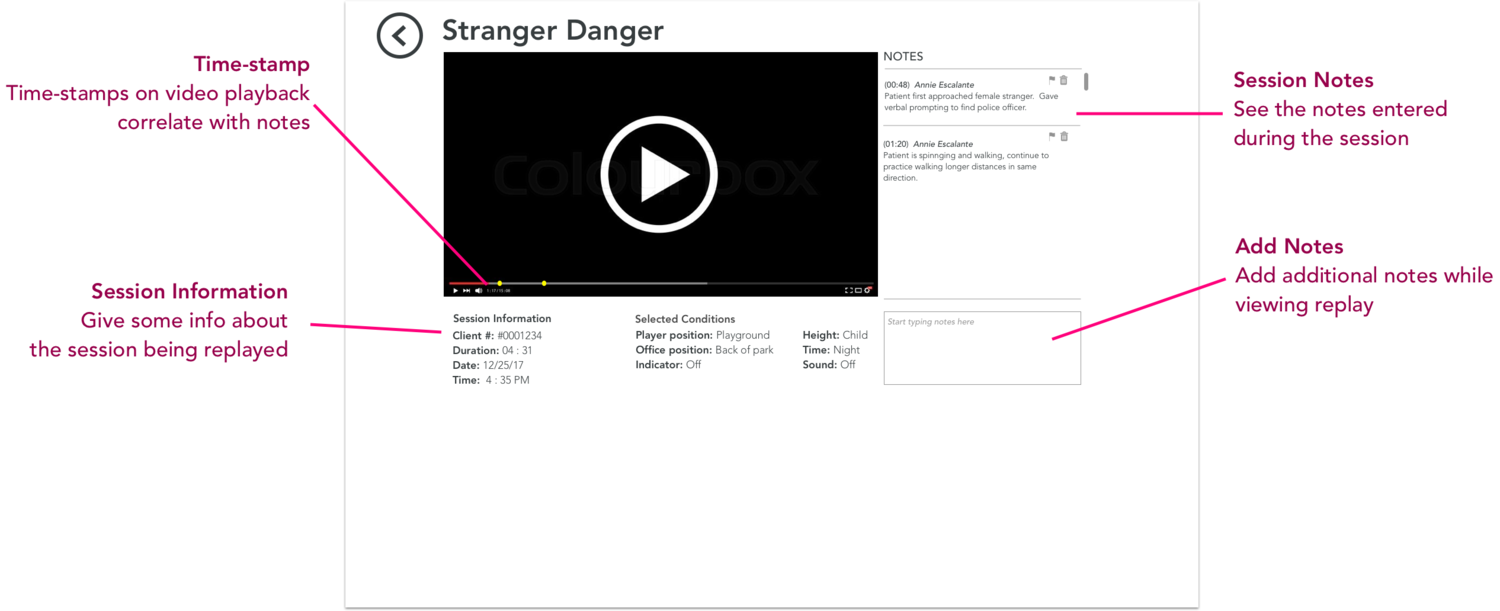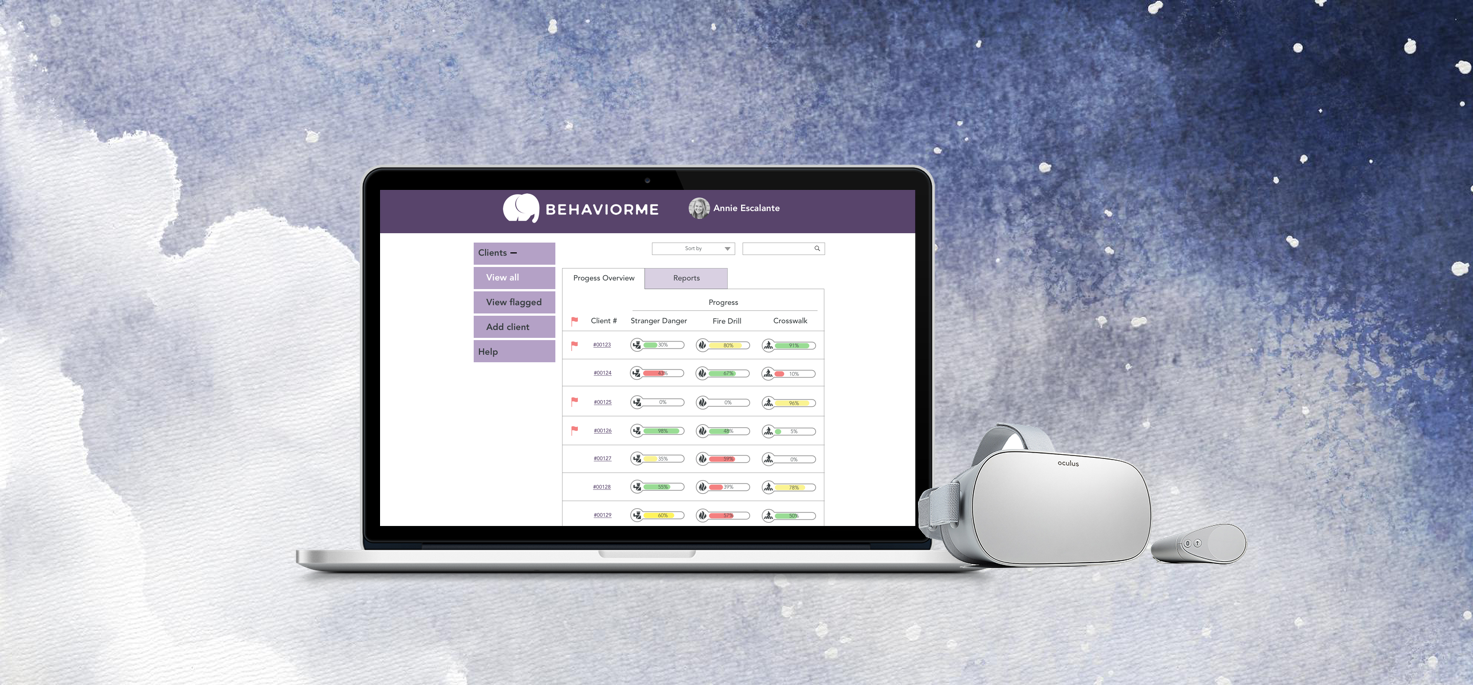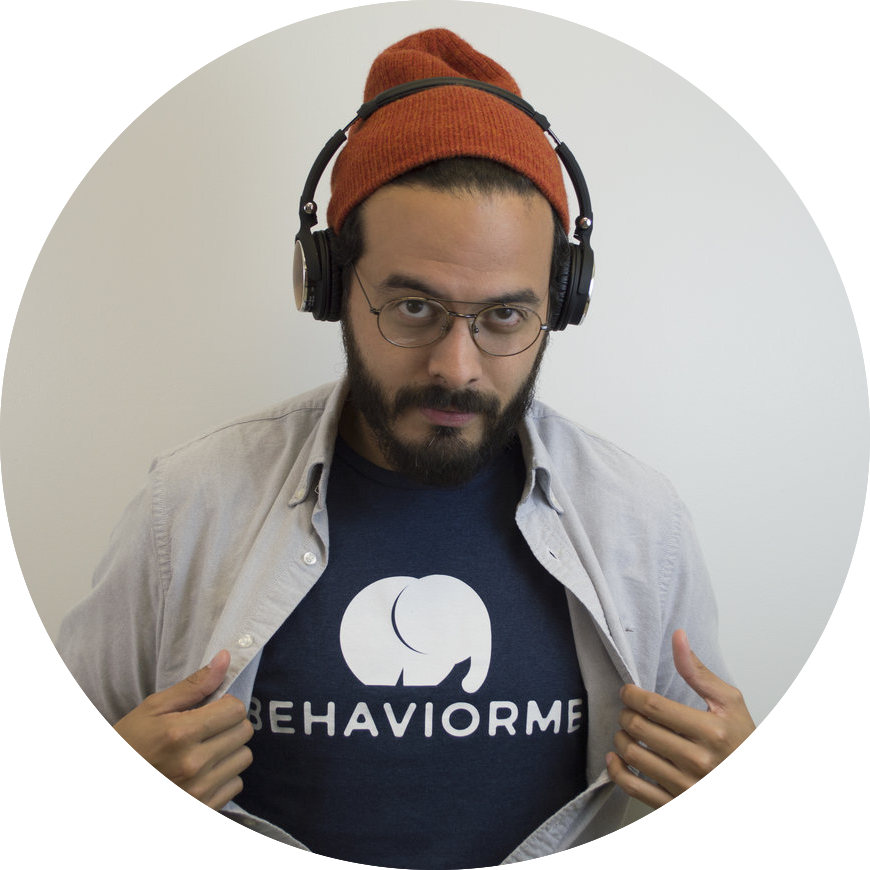 "Kristen understands the value of and the nuances needed to deliver a User Experience in some of the most resource intensive environments (education & therapy). Kristen has great follow-up questions that dig at the real reason for designing thoughtful UX."
- Andy Chavez, BehaviorMe Co-Founder & CEO
Reflection
This project revealed the many stakeholders involved in supporting a patient through this therapy. Our interviews revealed that a parent communication tool was a major opportunity. Many programs currently in use do not have this capability built into their platform (in part motivated by HIPAA constraints). But clinicians were eager for support in communicating progress data in a friendly, digestible manner, and also to share things that can be practiced at home.
Data is a major source of value given the time clinicians dedicate to data input and analysis. The company is exploring the various ways the platform can collect and report robust data, and also ways that data can be generated in customizable reports depending on need. An interface that allows for a streamlined process centered on typical clinician need would be helpful here.
BehaviorMe is currently beta-testing their VR simulator using this interface.